Wrap Gifts and Spread Holiday Cheer to Benefit Two Good Causes
Friends of Patients at the NIH & Special Love
Join us — as individuals or corporate volunteers —
in the two weeks leading up to Christmas at our Holiday Gift Wrap Center at Westfield Montgomery Mall for a fun and meaningful time!
Wonderful team building and sponsorship opportunity!
Sign up to be a Team Leader, Cashier, Package Wrangler, or Wrapper
Please SIGN UP HERE
If you need a refresher course on how to wrap, we'll show you a short video demonstration.
Come join the fun and make this holiday a meaningful one for patients and their families in treatment trials at the National Institute of Health.
For information on sponsoring a team building day, please contact Therese Draddy at Therese@FriendsatNIH.org
Thank you!
Warmly,
Heidi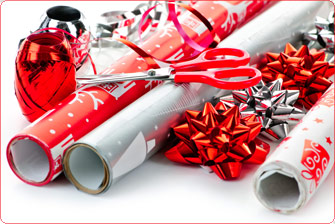 We're open starting December 11 thru Christmas Eve.
Shifts are Sat. and Sun
8:30 am to 12:30 pm
12:30 pm to 4:30 pm
4:30 pm to 8:00 pm
Mon – Fri:
10:30 am to 2 pm
2 pm to 5 pm
5 pm to 8 pm
Christmas Eve:
8:30 am to 12 pm
12 pm to 3:30 pm
3:30 pm to 7 pm
---
FRIENDS' NIGHT OUT Celebration – 2019
Thank you to sponsors, guests and the band!
Sandeep Somaiya, Board Member and Platinum Sponsor from NET eSolutions, introduced NIH Director Francis Collins.
Special thank you to our Event Sponsors – Race for RP/RP Foundation for their support and friendship.
Dr. Collins thanked Friends at NIH for its critical support to patients and families and noted it's been quite a journey since the first gala in a car dealership to this evening's celebration with NIH's own 14-member Affordable Rock 'N' Roll Act band.
Volunteer to help us with patient parties and other activities:
Contact Therese Draddy (301) 651-2885 or Therese@friendsatnih.org
For photos from our past fundraisers and volunteer events, visit our Photo Gallery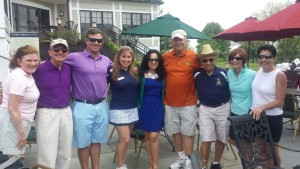 Friends Photo Gallery