Friends' Night Out September 13, 2018
Hear the Beat
Rock with Researchers
Celebrate Patients' Feats
When: Thursday, September 13, 2018
VIP Reception: 5:30 to 6:30pm
Celebration: 6:30 to 9:30pm
Where: AMP by Strathmore
11810 Grand Park Ave (Pike and Rose)
North Bethesda, MD 20852
Please join Friends of Patients at the NIH, along with National Institutes of Health Special Guests, for an intimate evening to celebrate the partnership of patients, doctors, and researchers to find lifesaving cures!
Be a part of Friends' support of this groundbreaking work that benefits us all.
Dance to the music of the NIH's own Affordable Rock'n' Roll Act Band
"Friend Sponsors" to "Event Sponsors" ticket holders are invited to the VIP reception preceding the event.
For questions, please contact Therese Draddy at (301) 651-2885 or Therese@FriendsatNIH.org
2018 Special Events
---
FRIENDS' NIGHT OUT SAVE THE DATE!
Thursday, September 13, 2018
6 – 9pm at the AMP by Strathmore
11810 Grand Park Avenue
North Bethesda
---
Volunteer to help us with patient parties and other activities:
Contact Therese Draddy (301) 651-2885 or Therese@friendsatnih.org
For photos from our past fundraisers and volunteer events, visit our Photo Gallery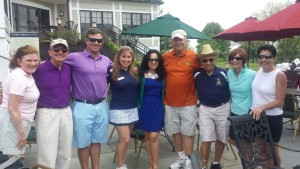 Friends Photo Gallery