Motorcycle Ride for Charity!
Friday, June 26, 2020
Federal News Network's Federal Drive anchor Tom Temin is hosting a Motorcycle Ride for Charity to benefit the Federal Employee Education & Assistance Fund and Friends of Patients at the NIH.
Friends of Patients at the NIH
12th Annual Charity Golf Tournament
POSTPONED UNTIL
Monday, September 14, 2020
Manor Country Club
14901 Carrolton Road
Rockville, MD 20853
---
FRIENDS' NIGHT OUT Celebration – 2019
Thank you to sponsors, guests and the band!
Sandeep Somaiya, Board Member and Platinum Sponsor from NET eSolutions, introduced NIH Director Francis Collins.
Special thank you to our Event Sponsors – Race for RP/RP Foundation for their support and friendship.
Dr. Collins thanked Friends at NIH for its critical support to patients and families and noted it's been quite a journey since the first gala in a car dealership to this evening's celebration with NIH's own 14-member Affordable Rock 'N' Roll Act band.
Volunteer to help us with patient parties and other activities:
Contact Therese Draddy (301) 651-2885 or Therese@friendsatnih.org
For photos from our past fundraisers and volunteer events, visit our Photo Gallery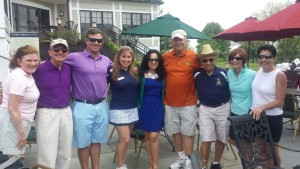 Friends Photo Gallery