It's a crisis when the cost of a hotel or apartment near the NIH means patients risk dropping out of treatment trials.
Jolly Somaiya, President and Founder of NET eSolutions (NETE), and Friends' Board Member, Sandeep Somaiya are deeply committed to ensuring that doesn't happen. Jolly presented a generous check to Friends' at a recent luncheon to sponsor an apartment for patients to call home during long-term treatment for the coming year. "It's gratifying to talk to patients and know we are making their lives a little easier," she said.
NETE, a McLean, VA based technology company has expertise in both federal government agencies and commercial company arenas. As a Platinum Sponsor, Jolly and Sandeep Somaiya lead their employees in supporting Friends' annual events including the gala and golf tournament.
Dr. Dennis Hickstein, a National Cancer Institute physician and researcher, celebrated NETE's support with two of his patients and family members who are currently staying free-of-charge in Friends' apartments.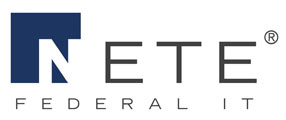 "We see what a hardship it is for patients to stay near the NIH for outpatient monitoring" said Dr. Hickstein. He noted one patient's family financial burdens compounded after they lost everything after Texas hurricane, Harvey.
If you or your company would like to sponsor an apartment, or an event, contact Development Officer, Kevin Blackerby. Kevin@friendsatnih.org